Corporate Social Responsibility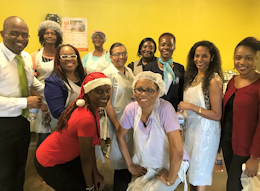 What is CSR?
Corporate Social Responsibility is the continuing commitment by business to behave ethically and contribute to economic development while improving the quality of life of the workforce and their families as well as of the local community and society at large.
What does CSR mean for UCC?
The University of the Commonwealth Caribbean (UCC) believes in social responsibility programmes built around education, health, and sports which are all fundamental to the development of the communities we serve in.
We currently have ungoing programmes carried out by both UCC, and UCC Foundation.