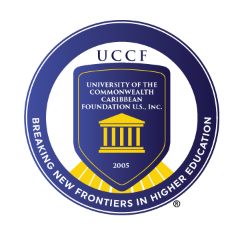 UCC FOUNDATION
Testimonials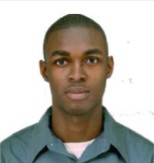 Kemar Crosdale
"Let me take this opportunity to say a BIG thank you to you and all the other members of the Scholarship Office who have supported me over the years. As this is my final semester with the University, I deem it appropriate at this time to extend sincere gratitude to the Scholarship Office / UCC Foundation which has been more than a rock to me since I started my journey in 2012 until this very moment when the finishing line is in view.
The grants and partial scholarships you allowed me to receive and the words of encouragement offered went a far way in making my university education a reality. From the bottom of my heart, I say thanks to you all and I pray that the good God of heaven continues to bless you as you progress in your resolve to help make Jamaica a better place through education.
I have only one request: kindly convey my regards to the Scholarship Office. Keep doing what you are doing.
Thanks again and God bless."
---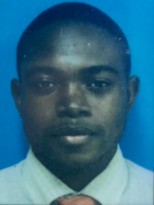 Marlon Thompson
"A child with a burning desire for learning has no money; however, he has faith that can speak to the tallest mountain.
Trusting in God and being determined is the key to success.  I left Calabar High School with ten (10) CXC subjects but did not have any savings to continue school for a higher education.  However, that did stop me from pursuing a higher education.  One day, my friend and I were having a conversation where he told me about an inner-city leadership programme being offered by the JAMAICA CHAMBER OF COMMERCE /UNIVERSITY COLLEGE OF THE CARIBBEAN (UCC).  I listened attentively as he expounded. I heard every word that was spoken by him but his words that got my attention were "they will give a scholarship to the top boy and girl who participate in the programme".   Immediately, I said to myself, this person is going to be me.
I signed up and off to Jamaica Chamber of Commerce (JCC) I went.   When the time arrived for the results I was so excited.   But sadly to find out, it was not me.  I lost by a few points.  However, that did not stop me.  I had a desire for a higher education.
I remembered clearly, that Sunday morning when I woke up and my inner being spoke to me and said "go to the UCC and talk with someone you are going to get a scholarship."  Without hesitation I obeyed the spirit of God and on my bicycle from Red Hills Road straight to Worthington Avenue I went.  Now, because it was a Sunday there were not many persons in the UCC Administrative Offices. Therefore, the security officer asked that I visit the next day.  But I refused and said "God sent me here therefore I must speak with someone before I leave."  The security officer then said," go and see if there is any one at the main office."
When I went to the main office I saw a gentleman by the name of Denver Smith.  I then started a conversation about scholarships and the JCC Programme.  I asked him if Dr. Black was in and if I could speak with him.  At that time, Dr. Black was the UCC Vice President and he was the Guest Speaker at our JCC graduation that year.  Mr. Smith informed me that Mr. Black was not in office; however, he could do something for me. He gave Mr. Devin Johnson's UCC business card with instruction to email and call him.  I did exactly what Mr. Smith had asked and got a response from Mr. Johnson who asked me to send my qualifications to complete a UCC enrolment application form.
Shortly after I submitted all my information I got a call from a Ms. Denton of the UCC Foundation (UCCF) stating that I was shortlisted for a UCCF scholarship.  I was successful with the UCCF Scholarship interview and the scholarship was granted.  Frankly, I got accepted but did not have any money as it was a half scholarship.
Glory is to God, I lift my faith and trust God and he came through for me.  My school fees were paid and are still being paid for only because of Jesus. Trusting in God and being determined is the key to success!"
---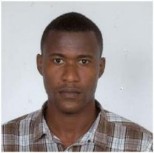 Andrane Malcolm
"Being the first person in my family, now and generations before, to be pursuing tertiary education I am breaking frontiers. This remarkable mission and precedent is being done with University College of the Caribbean.  In the second semester of 2013, I had serious financial challenges that were causing my inability to finance my tuition and would certainly compromise this dream. As such, I applied for the different categories of scholarships with every hope to be considered so I could continue to aspire and motivate my younger relatives that they too can attain university level education.
As a young man, I totally understand the importance being educated as it not only means personal development and family pride, but, giving hope to the extremely low-income community in which I grew up. It was for that reason I could not let financial difficulties besiege me from being the motivation to all these people.
It was the University College of the Caribbean Foundation that helped me to be presently studying by offering the First Generation Scholarship and today I am steadfast in completing my Bachelors Degree."
---
Denise Wiggins
"Attending UCC has been exciting for me because before starting here I thought my dream had ended. I was struggling financially when I started, but being determined decided not to give up on my dreams. I applied for a scholarship and was successful; my future started looking bright again.
Here at UCC, you have world class lecturers who work along with you.  I work full time, study hard, maintain good grades and I am a mother of two.  I do it all and you can too.  Don't give up…the sky is really the limit here at the best college in the world."
---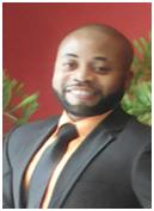 Leon Crooks
"With one hand I received, the other I give. This I give to you my gratitude for the Trail Blazer Scholarship. Thank you UCC Foundation for your generosity. My dream is now a reality because you saw the potential in me; a hope that I am so fortunate to share.
Being at The University of the Commonwealth Caribbean was a dream of itself. Growing up in a single parent home, our financial disposition could not afford me to gain a higher education. However, I made the first step by enrolling into the Bachelor's of Science degree programme. Upon approaching my second year, reality set in where I was forced to sit out a semester because of my finances. UCC Foundation graciously held me in their arms and now I am into my second year working assiduously to attain the dream.
Having a tertiary education is one of the greatest accomplishments in one's life. The Lord said in the book of Hosea 4:6, "My people are destroyed because of lack of knowledge."  Hence, the phrase "education is the key to success" is more than a cliché, it is a heavenly fact!  I stand proud as an unofficial ambassador with a grateful heart.  I thank you wholeheartedly for the opportunity you have granted me."