We are seeking TikTok Brand Ambassadors!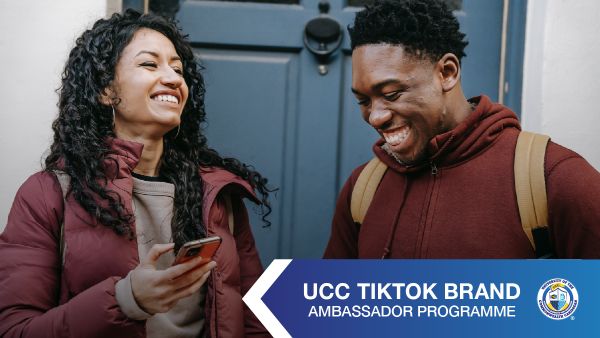 The University of the Commonwealth Caribbean (UCC) continues to explore various avenues to connect with prospective and current students in our quest to improve our student onboarding experiences. In light of this, we are in the process of recruiting creative mavens to be a part of UCC's brand ambassador programme for our TikTok page. Being a UCC TikTok brand ambassador means representing UCC and creating an authentic experience for our current/prospective students. Our goal is to build an inclusive and diverse online student community that provides study hacks, lifestyle tips and relatable content that resonates with the student life.
Benefits
As UCC TikTok brand ambassadors, you will be interacting online with our prospective students from across the Caribbean/Commonwealth region. You will be formally appointed and receive tuition waivers (maximum 20% off semester tuition). Read more here.
---
DEPARTMENT OF STUDENT AFFAIRS UPDATES
Published on

November 26, 2021

Published on

November 25, 2021

Published on

November 19, 2021

Published on

November 9, 2021

Published on

November 8, 2021