SecureTheJobJA - Part 2 - Virtual Job Fair
Dear Students,
Life Lessons With Jason will be hosting the second installment of #SecureTheJobJA, a Virtual Job Fair on Tuesday, October 26, 2021 starting at 10am on Zoom. This event attracts youth from across the island of Jamaica, providing them the opportunity to develop collaborations and recruit for various available job vacancies.
This FREE Virtual Job Fair will be extremely beneficial for final year students, part-time students and for students who are actively engaged in the world of work. It also provides the perfect atmosphere for networking.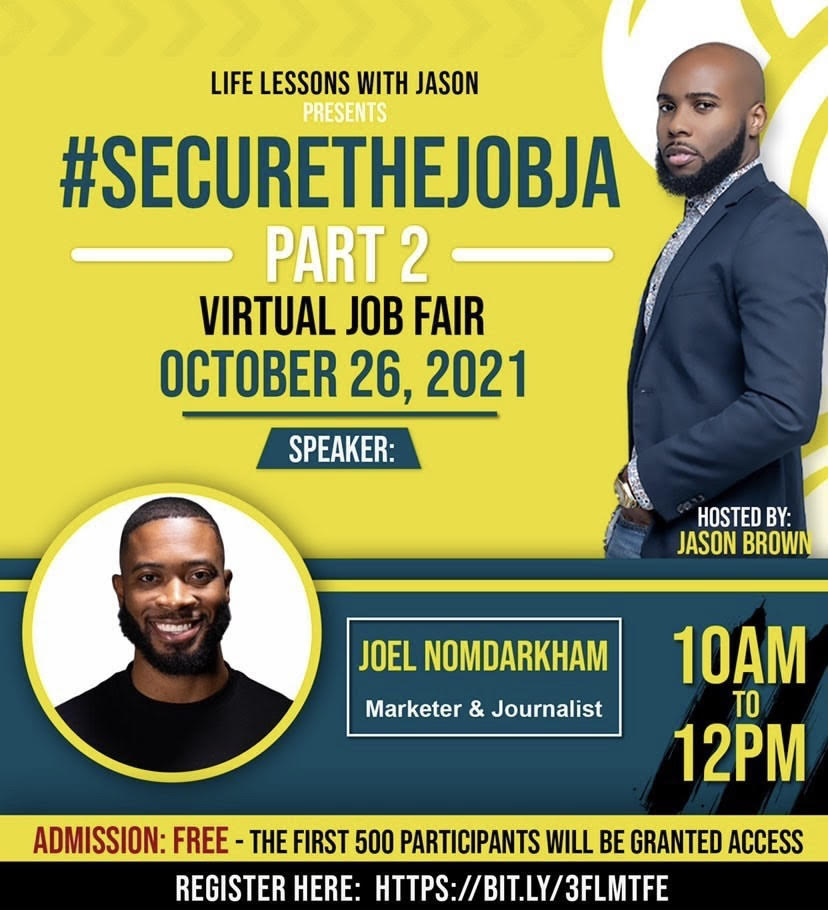 ---
DEPARTMENT OF STUDENT AFFAIRS UPDATES
Published on

November 26, 2021

Published on

November 25, 2021

Published on

November 19, 2021

Published on

November 9, 2021

Published on

November 8, 2021