Inauguration schedule of events
The University of the Commonwealth Caribbean commemorates the installation of the 3rd President, Dr. Haldane Davies in a series of events...
---
HIGHER EDUCATION LEADERS FORUM
March 20, 2023 at 3:00 p.m.
Venue: Lecture Theatre, UCC Main Campus, 17 Worthington Avenue, Kingston
By 2030 Caribbean post-secondary education should have achieved a range of significant transformational development milestones.
What impact should education make on our society?
How will we get there?
Panel Discussion Topic
Education and Social Change
---
Panelists
Professor Shermaine Barrett
Dean, Faculty of Education & Liberal Studies
University of Technology, Jamaica 
Ms. Farah Christian
Senior Lecturer
Shortwood Teachers' College
Ms. Olivene Thomas
Lecturer
Faculty of Sociology, Psychology and Social Work
University of the West Indies
Mr. Donovan Jones
Director
Strategic Planning, Monitoring, and Evaluation
Northern Caribbean University
Dr. Marjorie Buckley
Associate Professor
Northern Caribbean University
---
---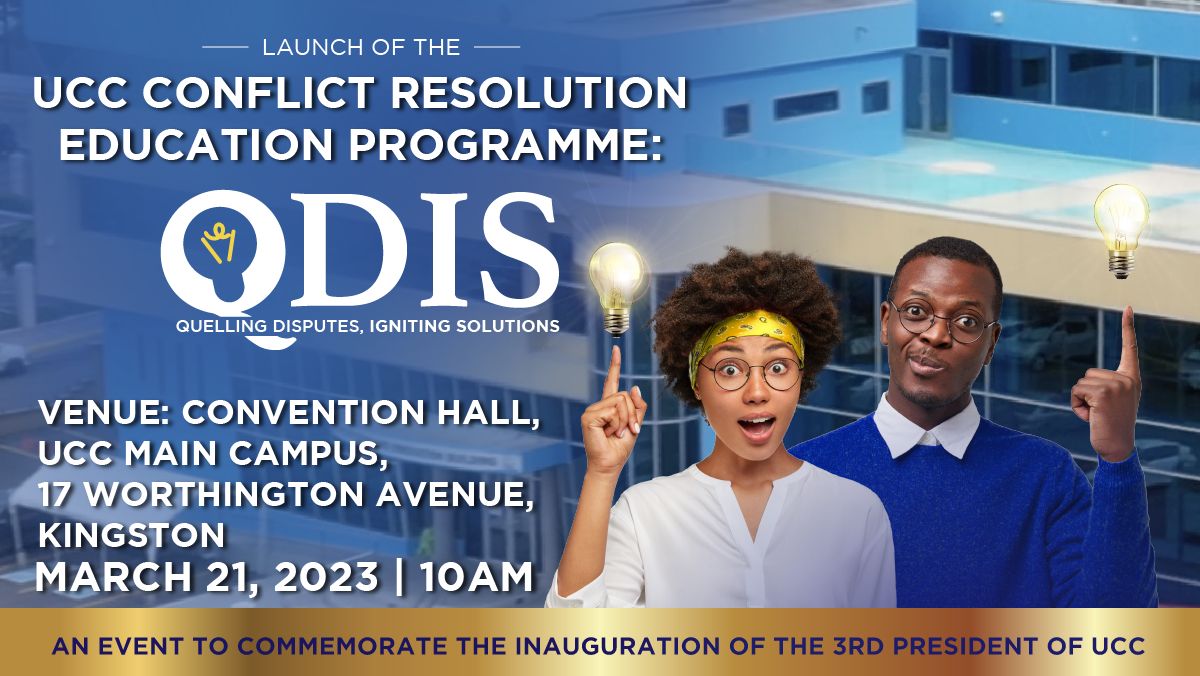 LAUNCH OF UCC CONFLICT RESOLUTION EDUCATION PROGRAMME
Quelling Disputes, Igniting Solutions (QDIS)
March 21, 2023 at 10:00 a.m.
Venue: Convention Hall, UCC Main Campus, 17 Worthington Avenue, Kingston
---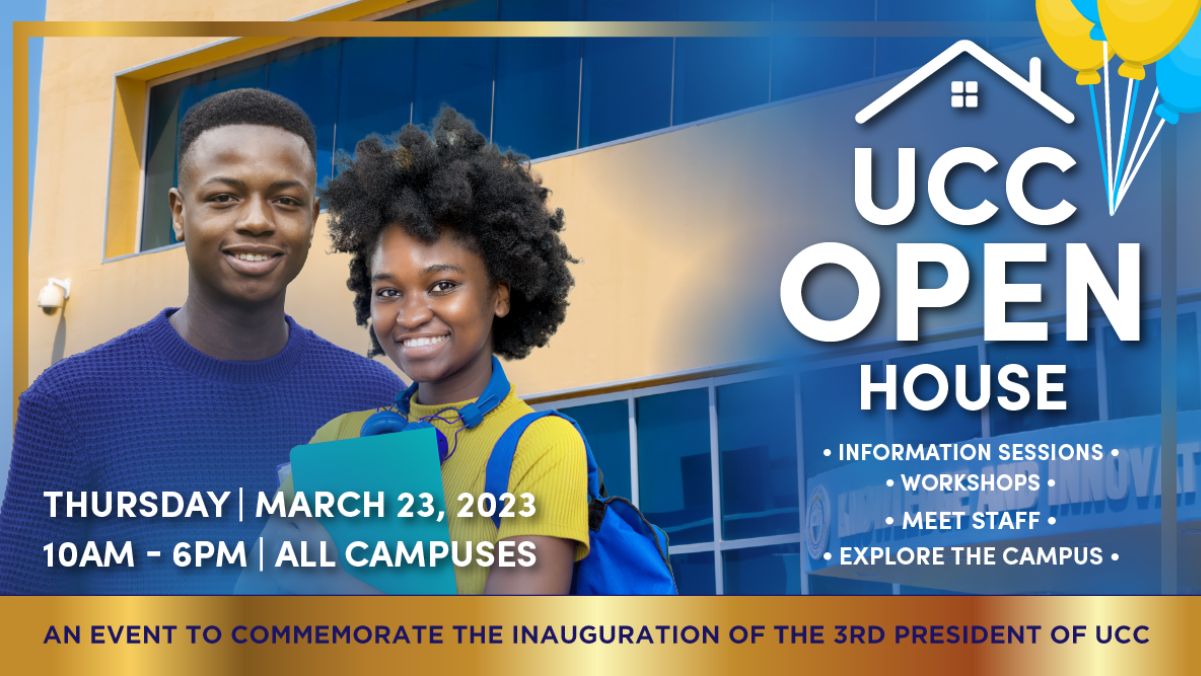 UCC OPEN HOUSE
March 23, 2023 | 10:00 am - 6:00 pm
Venue: All UCC Campuses Island-wide
---
CHURCH SERVICE
March 25, 2023 at 9:00 am
Venue: New Kingston Fellowship Seventh-day Adventist Church, 17 Worthington Avenue, Kingston
Join us for a Fellowship Lunch after the Service!
---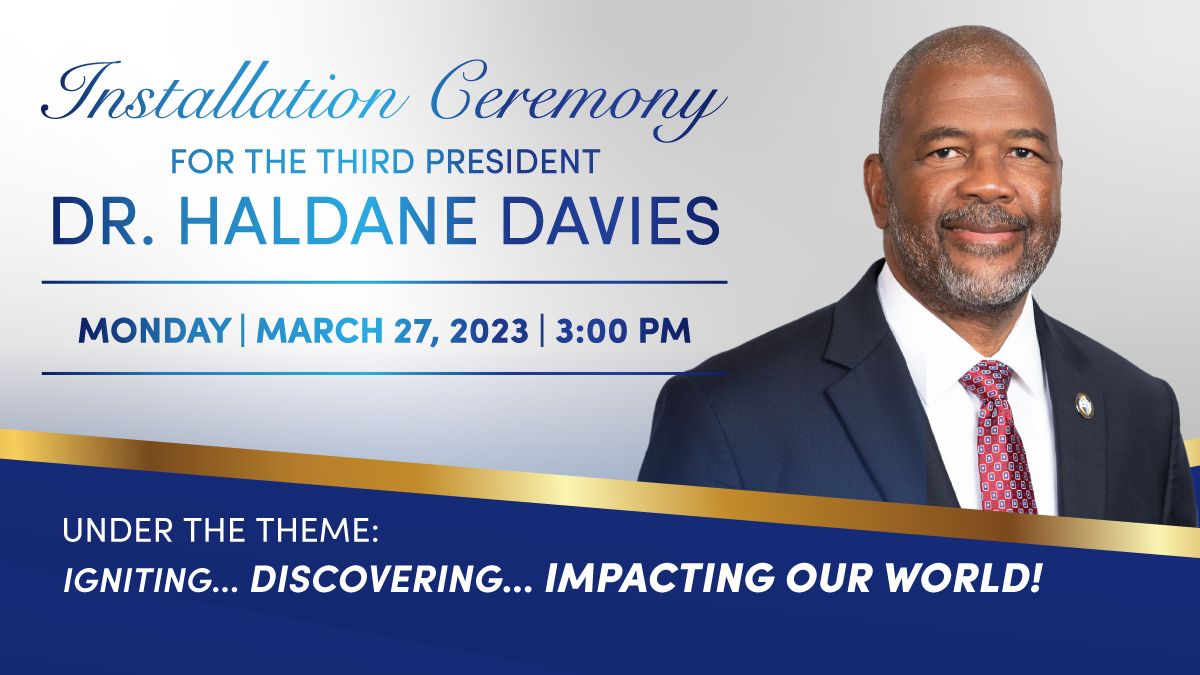 INSTALLATION CEREMONY
March 27, 2023 at 3:00 pm
Venue: Convention Hall, UCC Main Campus, 17 Worthington Avenue, Kingston
Guest Speaker:  Dr. David Hall, President of the University of the Virgin Islands