iCREATE INSTITUTE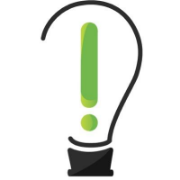 I proudly welcome you to the first step in jumpstarting your creative career.
The history of iCreate started with an internship programme that introduced University students to the media industry, advertising, and content creation. Since then it has been my vision to take this further and not only to teach individuals necessary skills but inspire them to embrace entrepreneurial opportunities in the Creative Economy. Since then we have transformed to a full academic institution offering courses that include animation and digital video production.
As technology changes, so does our economy and culture. We are now living in an age of constant creation and innovation. iCreate is an institution that has recognized this and has created these courses to bring Jamaica and the Caribbean directly into the creative eco-system.
We are proud to invite you to an institution that is one of kind and that is managed by a team of forward thinkers, committed to inspiring you to be your very best. I look forward to the future of iCreate and invite you to be a part of this journey for a rewarding experience.
Your Creative Career Awaits
Tyrone Wilson
Founder & President
iCreate Institute
---
Contact Us
72B Hope Road
Kingston 6 | Jamaica, W.I.
Tel: (876) 665-0772
---